A must-see
article | Reading time5 min
The exceptional modern art collection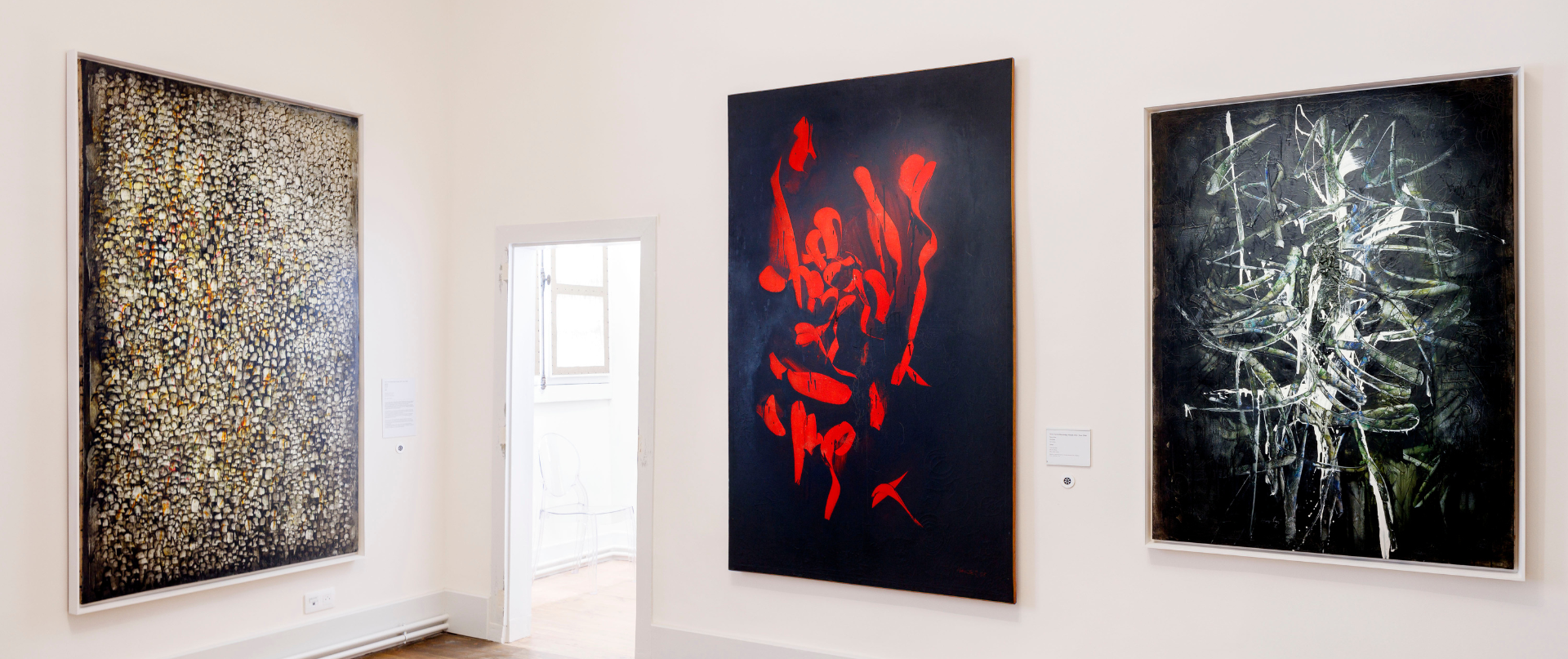 As young adults emerging from the Second World War, Pierre Brache and Geneviève Bonnefoi were involved in the cultural and artistic life of Paris. They are the driving force behind the exceptional collection of modern art on display at Beaulieu-en-Rouergue Abbey! Do you know the abstract production of this period?
Modern art, a post-war production
Faced with a world in upheaval, artists sought new means of expression. That's why they turned largely to abstraction. Often grouped under the name "Nouvelle École de Paris", several currents developed: lyrical abstraction, nuagism, informal art.
They were all driven by a desire to reshape art and society. Geneviève Bonnefoi and Pierre Brache were also marked by this war, and shared in the questioning of this new generation of artists, with whom they forged artistic and human affinities.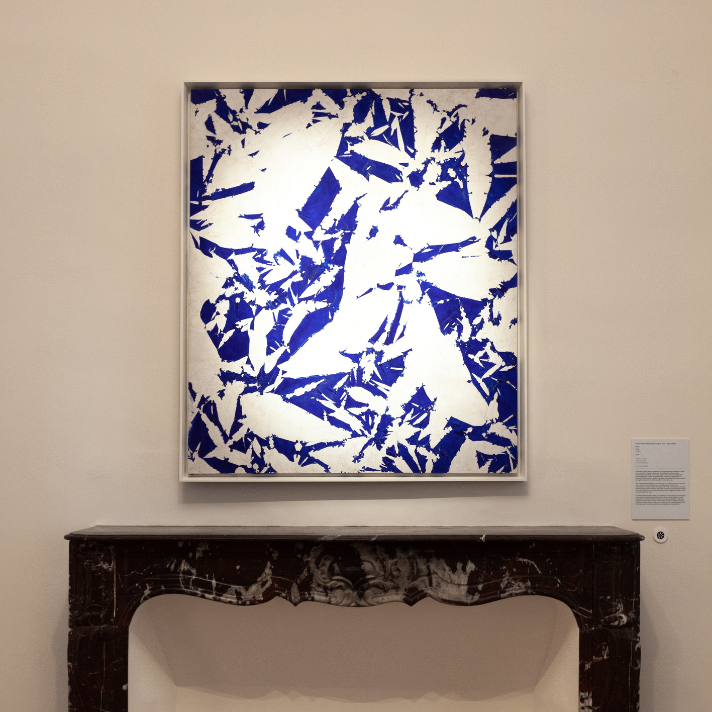 The beginning of their collection was marked by the purchase of two watercolors by Henri Michaux, dated 1948. The collection grew considerably in the 1950s and 1960s, with works by Hans Hartung, Alfred Manessier, Georges Bisssière, Vasarely, Simon Hantaï, Jean Dubuffet, Fred Deux, Claude Georges and Georges Matthieu.
It is mainly composed of abstract paintings that explore the power of the creative gesture or play with matter to create new effects and impressions. Between abstraction and materialism, the works question the creative act and each artist's means of expression.
This collection reveals the encounters, friendships and ties forged between the patrons and these prestigious artists. Geneviève Bonnefoi's preciously preserved correspondence bears witness to this.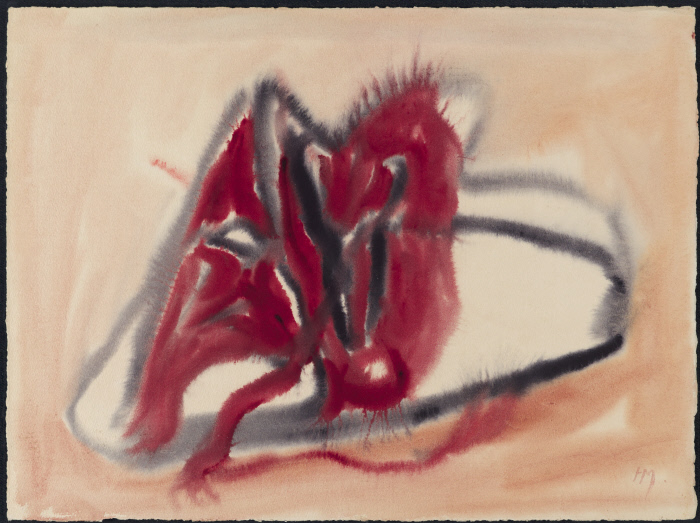 A desire to support creation
Pierre Brache and Geneviève Bonnefoi are attentive collectors. They accompany the artists they spot and bring them to light through their exhibitions. The Abbaye de Beaulieu-en-Rouergue is a popular vacation spot and a source of inspiration.
Once settled in Beaulieu, Geneviève Bonnefoi supported local artists, these "Empreintes d'un territoire" ("Prints of a Territory"). whose quality of production is equal to that of Parisian artists.
These exhibitions are the pretext for the writing of exhibition catalogs and monographic works. These texts trace the definition of modern art, as well as the friendships that were essential in building up this exceptional collection.