A must-see
article | Reading time3 min
The incredible gardens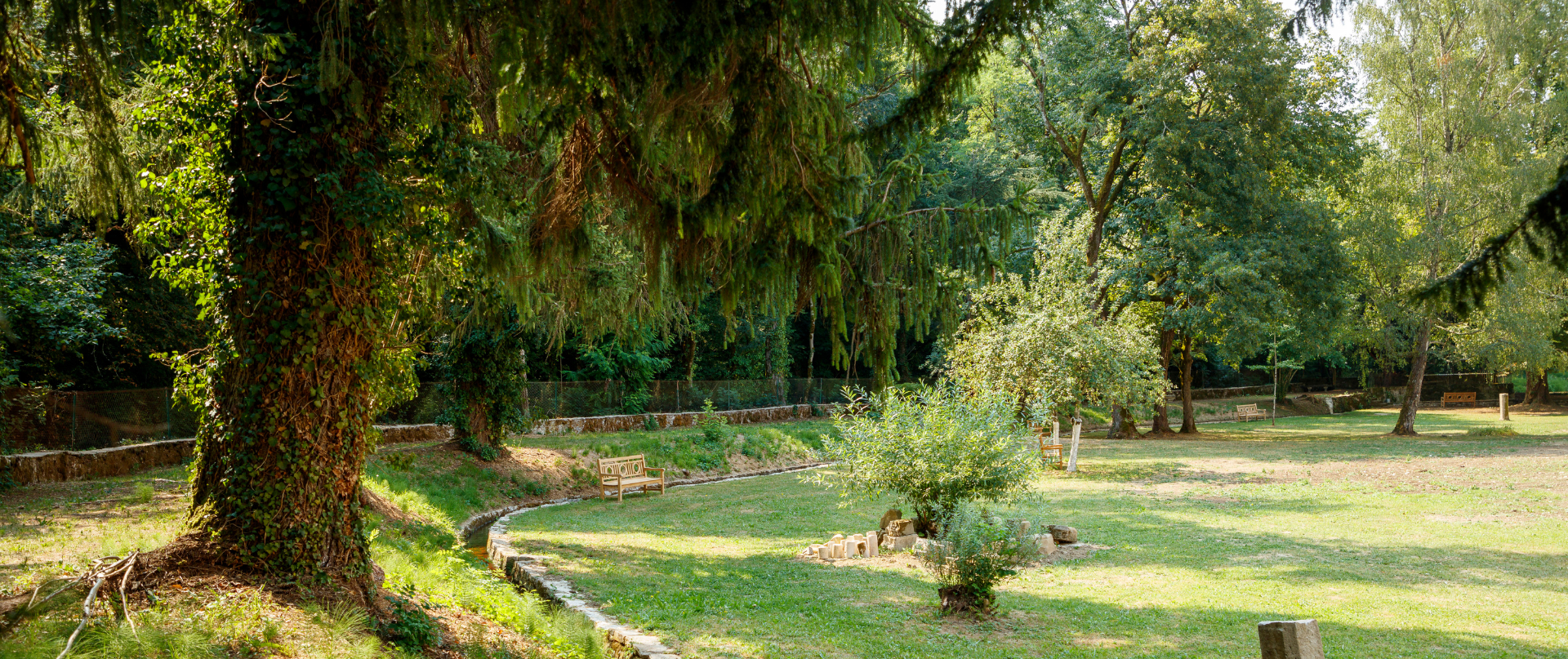 Renowned for its sober, elegant architecture, and now for its fabulous collection of modern art, Beaulieu-en-Rouergue Abbey also boasts an exceptional garden. Discover the remarkable trees and the Abbaye de Beaulieu rose!
Take time to stroll beneath the tall trees, witnesses to a landscaped park planted in the 19thcentury . Note their varied species: a sequoia, a catalpa, or the superb magnolia, under which, in summer, the terrace of the tea room is set up.
Listen carefully, and you'll hear the rustle of the water! The Seye River runs alongside the estate, and canals run through the garden, pouring water into the vivier .
Finally, on the south side, stroll through the thousand rosebushes planted according to the principles of André Eve. This gardener revolutionized rose gardens.
The sinuous lines of the beds invite you to stroll, to be surprised by the plant tableaux, offering natural perspectives composed of a thousand colors. The roses chosen are old varieties or recent creations such as the Abbaye de Beaulieu rose.
They are planted among perennials, whose variety will bring the garden to life, complementing the roses, all year round.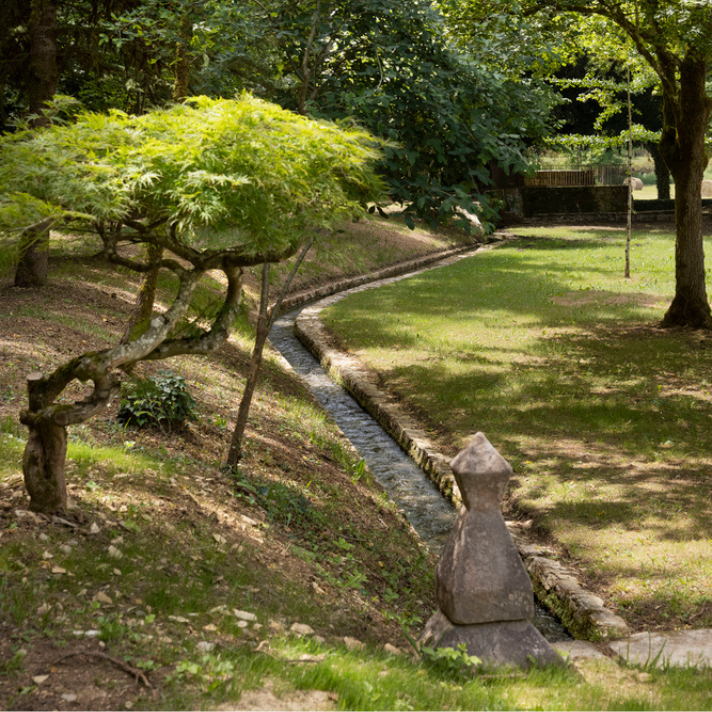 The roses of Beaulieu-en-Rouergue Abbey